TikTok has become the number one short-video sharing app. However, due to concerns about privacy and boycotting, users are finding new TikTok alternatives to share their experience.
We have compiled top 5 best free apps like TikTok for you to check out:
Instagram Reels
Clash
Dubsmash
Triller
Kwai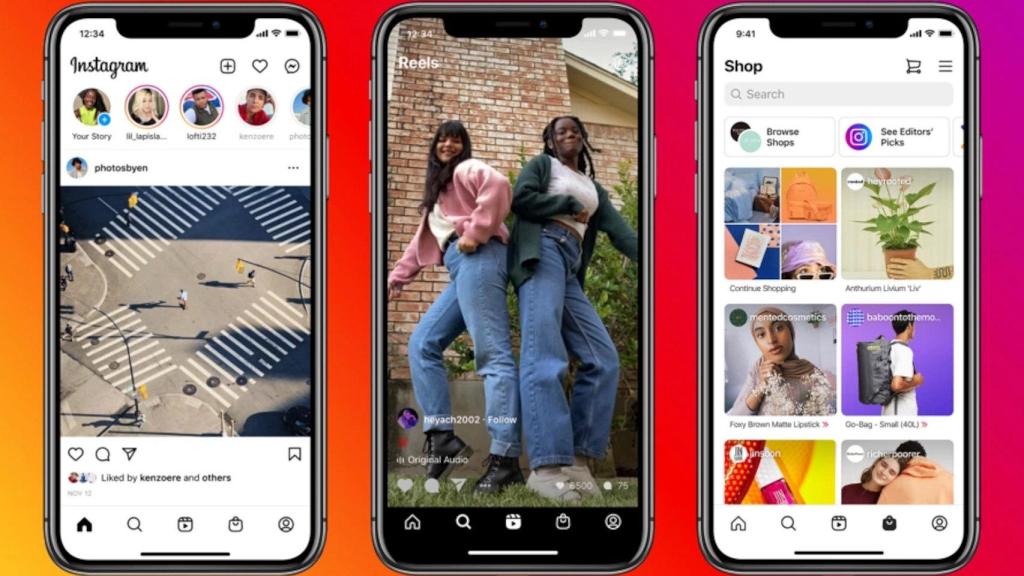 Why TikTok gains rivals
TikTok is a China-based application for video sharing. TikTok videos are very bite-sized, usually less than 3 minutes. This is why the platform has captured 1 billion users worldwide, because people love short and interesting content. Users can also livestream, gain fans and become TikTok famous. The more users TikTok have, the more attractive it becomes. Many communities are formed and outsiders get FOMO enough to join.
The problem is: TikTok algorithm reads a lot of user data to suggest the best relevant content and hook them in. As users recognize privacy breaches, they start to look for different apps like TikTok. Other social media giants and indie developers are jumping to make alternatives.
Top 5 apps like TikTok – Updated 2022
1. Instagram Reels
Price: Free
Instagram launched Reels in 2020 in an attempt to take back the audience it lost to TikTok. Reels lets you record and edit videos up to 60 seconds long made from a single video or a series of clips. There is a library of trending songs for you to choose from, and a ton of creative filters too.
Since debut, Reels has had significant results. 61% of Gen-Z users has said they plan to spend more time on Reels than TikTok; Nike averages 4.6 million views per reel, and many other brands share the same success.
| | |
| --- | --- |
| Pros | Cons |
| Shorter videos (15-30-60 seconds) | Difficult to find Reels to your liking |
| Same effects and filters as Instagram Stories | Mostly millennial users |
| Amazing augmented reality (AR) effects | |
| Can merge clips | |
2. Clash
Price: Free
Vine's descendant, Byte (now Clash) has grown into one of the most innovative video-sharing platforms. Clash will gain access to Byte's 5 million existing users when it took over Byte's place on the App Store. Unlike other large platforms, the app creators welcome users of all ages, instead of just Gen-Z and millennials.
Clash said it will solve monetization pain points that other platforms have not. Clash consider itself to be a symbiotic partner of TikTok instead of a rival – where creators can share their journey and engage with loyal fans, similar to Patreon.
| | |
| --- | --- |
| Pros | Cons |
| Clear categorized videos | Small user base |
| Good UI/UX (similar to TikTok) | Not much filters and effects |
| Many monetization tools | |
3. Dubsmash
Price: Free
Dubsmash used to be famous for 10-second lipsync videos, which was also the app's entire purpose. It was a very teen-friendly zone; mostly lip-syncing and dancing.
Reddit acquired Dubsmash in 2020, expanding its content to a wide range of topics, and its "innovative video creation tools" will be integrated into Reddit. The social platform also stated that Dubsmash has over 50 million active users and is second only to TikTok.
| | |
| --- | --- |
| Pros | Cons |
| Feeds content from subreddits | No focus on monetization yet |
| Upload videos in landscape, portrait mode and fill | Not much creative effects |
| Very active communities | |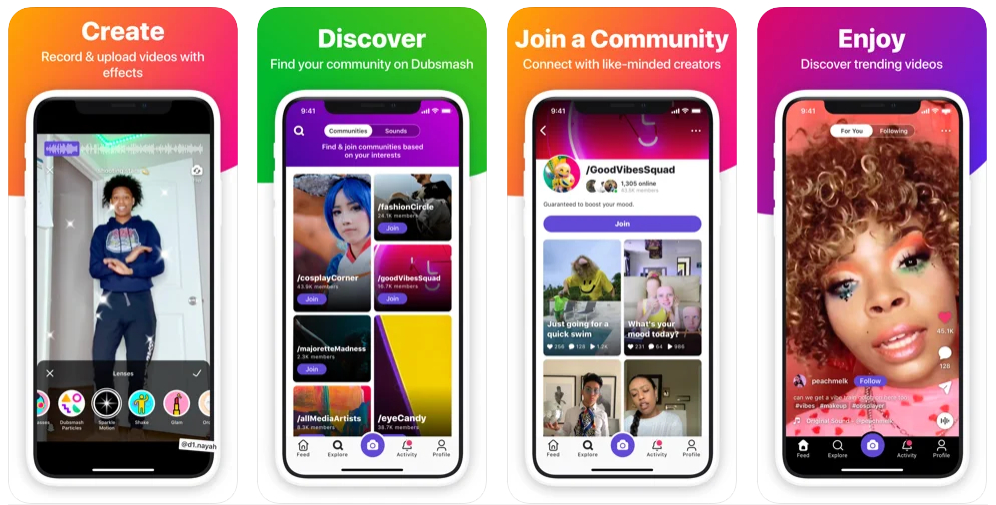 4. Triller
Price: Free
Triller is growing fast thanks to celebrities. Beside ordinary creators, many celebs like DJ Khaled, Justin Bieber, Kevin Hart, Cardi B, etc have contributed content on this platform, hooking their fans in. Between the big names and enormous community of creators, there's no shortage of energizing videos.
What's special about Triller is that users can also make their own music videos with songs in their library. It's fast, convenient and fun to try out.
| | |
| --- | --- |
| Pros | Cons |
| Tons of celebrity content | Limited editing, filters and effects |
| Can use your own music library | Not suitable for serious topics |
| Make a video in 2 simple steps | |
5. Kwai (Kuaishou)
Price: Free
Kwai is somewhat different than the rest of the list. Kwai gained attention thanks to a collection of funny videos of rural Chinese lives. The functions of Kwai and TikTok are the same, but the target population is different. Older generations prefer Kwai because it's easier to understand, while TikTok has way too many obscure modern memes.
Kwai was massive in 2020 in the West, but was recently removed due to privacy concerns. Nevertheless, it is a suitable app for light entertainment.
Download for: Android
| | |
| --- | --- |
| Pros | Cons |
| Focused on short, funny videos | Removed from Apple App Store |
| Larger library of funny filters than any other app | User data concerns |
| Large number of Chinese users | |
What we think
TikTok is still the big dog in the video-sharing field, but similar apps have started to grow in popularity in regions where TikTok is banned. In that context, we have compiled our top 5 video-sharing app that worth a try. Want to build an app like TikTok on your own? Contact us now!
Related articles: